vox
By Jesus Socorro
March 29, 2020
Meet vōx (pronounced 'wokes,' Latin for 'voice'), the enigmatic character created by an LA-based singer-songwriter, producer, and visual artist. Originally from a small town in Northern Minnesota, she moved to Boyle Heights, LA in 2011 to pursue a career in the arts.
‍
While the character of vōx embodies many of her true qualities, the experimental pop singer is comforted to have that separation from her everyday persona.
‍
"Not that I don't want to be vulnerable in my music, because I definitely always am," she highlights, "but it kind of puts some protection over my heart. Sometimes, people are cruel on the internet."
‍
Growing up, music was vōx's guide through a tough childhood. When she was around 11 or 12, she started writing music on the piano, without lyrics. In her teenage years, she started writing poetry. At some point, the two hobbies fused, and the rest is history.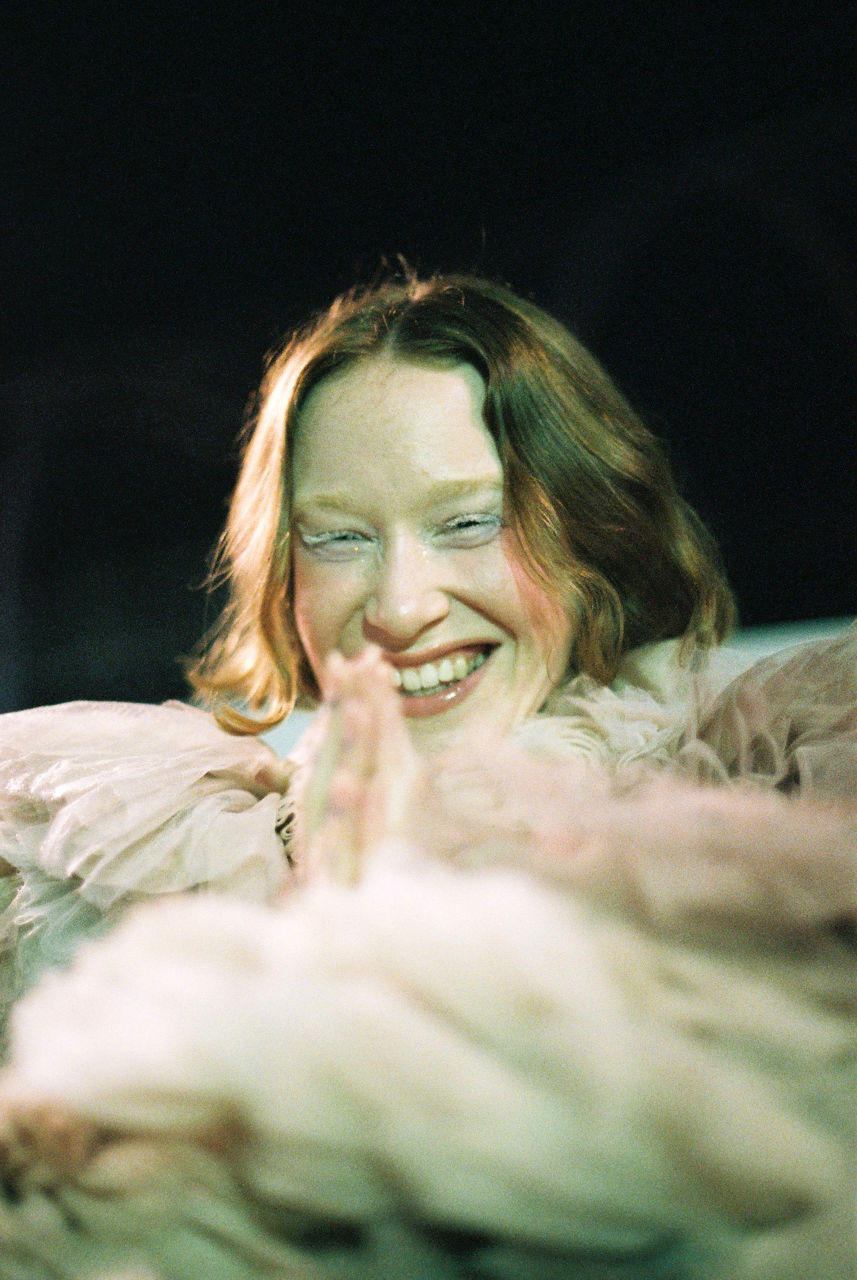 Her earliest influences came from the church, back when she was a choir singer. Fascinated by the combination of harmonies and voices, her appreciation for music only grew fonder.
‍
More recently, her inspirations include artists like FKA Twigs and James Blake, who are known to experiment with their voices and electronic elements in a way that she truly identifies with.

Her creative process always starts with writing lyrics first, almost in a poetic kind of way. Then, she will sit down and write the music to it.
‍
"I'll write a lot more lyrics than I ever make into the songs. I go through maybe like 40-50 different lyric ideas before I find one that I really like," she reveals.
‍
Alongside music, vōx has always been equally interested in the world of fashion. Today, she is pursuing both passions, performing in a music hall one night, and walking a fashion show the next.
‍
"I remember looking at issues of Vogue when I was quite young," she recalls. "There's just such a magic to fashion in that you can do anything. You can be any character, and I love the fantasy of it."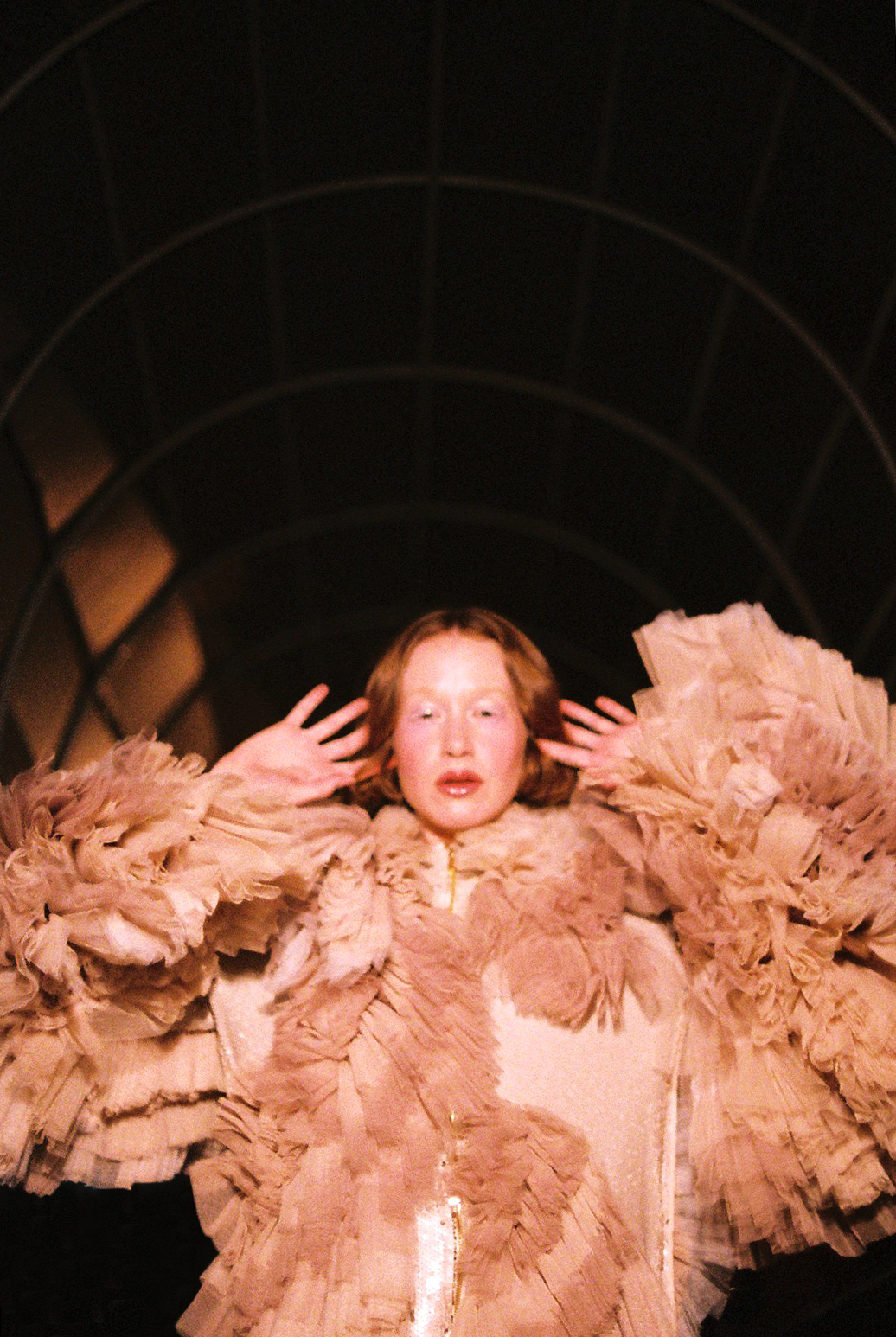 Through her otherworldly photoshoots, she aims to bring people into another world, incorporating elements she describes as "very gut-feeling." She wears white to symbolize purity and sanctity and often includes tulle pieces in her looks.
‍
Taking full advantage of Instagram as a networking platform, she uses the app to find up-and-coming designers and unique pieces. In fact, the majority of the pieces in her photoshoots, she finds on Instagram.
‍
"I am really into a deep-dive, where you see a photo from a makeup artist, and you click through to see what the model is wearing, and then you click through to another photoshoot you found on their page, and you just kind of deep-dive forever," she explains.
‍
While she has only modeled thus far, designing is something she has wanted to do from a young age, and she is definitely looking to explore that side of the fashion world once she has a more established music career.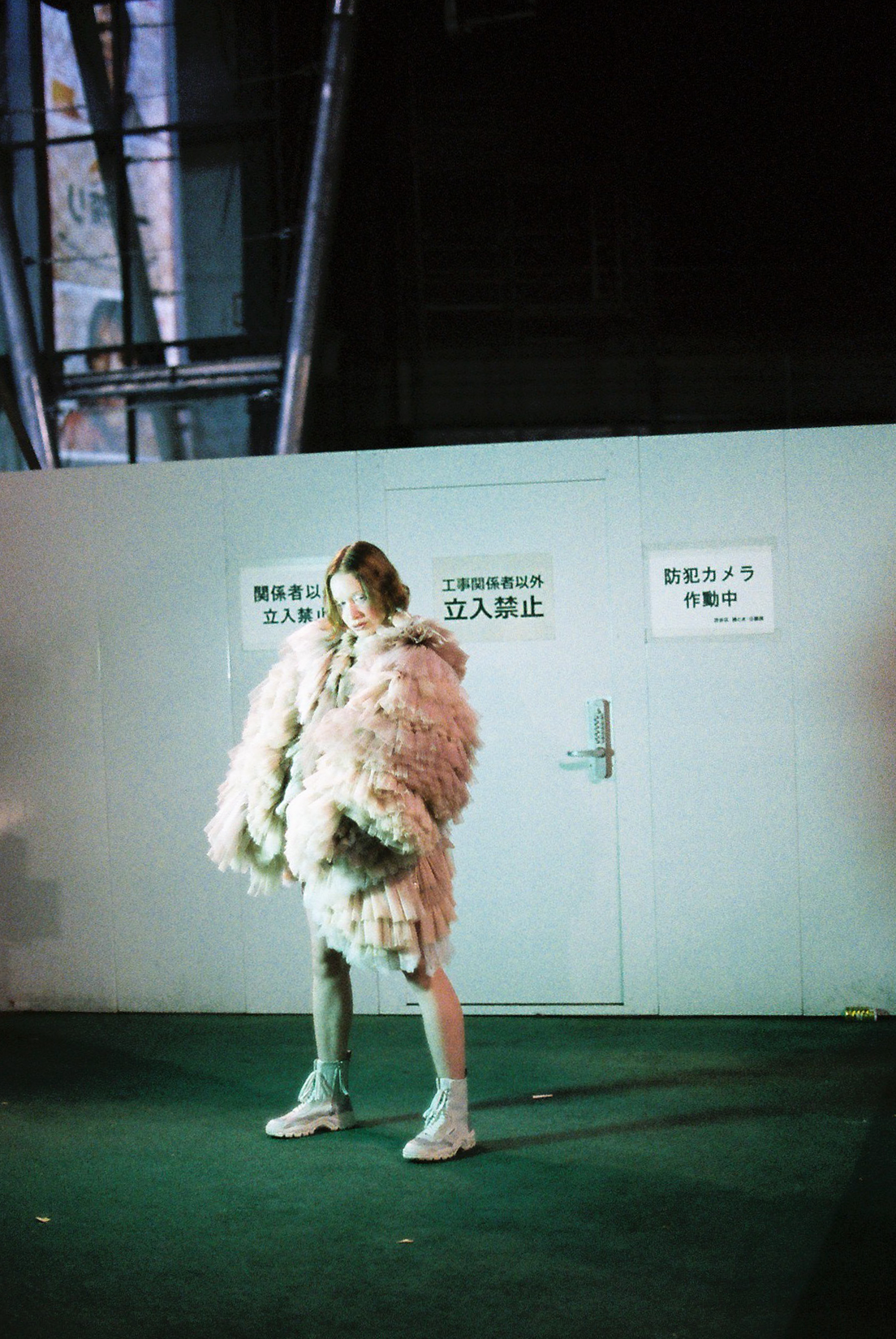 vōx's first EP 'I Was Born' was released in May of 2017 and is actually titled after a song she had scrapped after recording.
‍
"After the session, I was like, 'Hm, I don't really know about this song. It's kind of weird. It's a little bit strange. I don't think I'm going to release this,'" she says.
‍
Four months later, she was scrolling through her notes, trying to decide what she wanted to title her first EP. Surely enough, she came across a page of EP title suggestions she had written for her future self, and the first one was 'I Was Born.'
‍
"I was like, 'Ohh, yeah! That's a really good EP title. I wonder what that song sounds like; I don't really remember.' So, I went back, and I listened to it and just bawled," she shares. "I just cried my eyes out, and I was like, 'This is part of the EP, and it's gonna be the title.' It was just very obvious at that point."
‍
When asked why she thinks she had a different reaction when listening to it again, vōx said, "it probably had to do with how vulnerable that song is. When I sang it in the studio, I just went into the vocal booth and sang it accapella, so I think it was a little too scary for me at first. I needed that space in between to really accept it for what it is."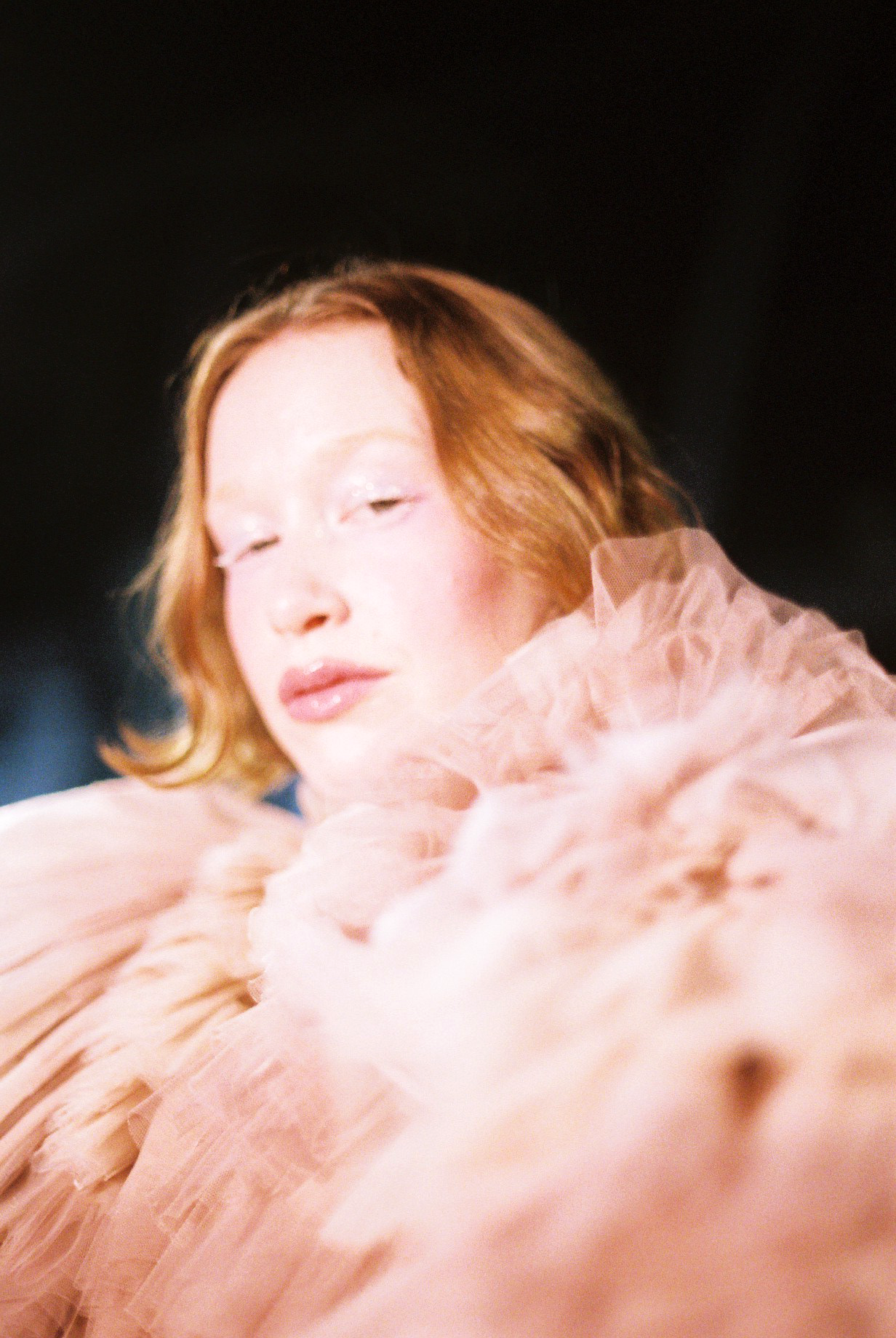 In order to avoid external influence, she tries not to get too much outside perspective on her music at first. She wants to be sure about a song before getting other people's opinions on it.
‍
"Often, I'll write a song, and then if I'm not sure, I'll give myself a week or two minimum and then go back to it and see how I feel," she explains. "Once I'm pretty sure about it, I'll show it to people who I trust, whether that's Alexander Vincent, who is my co-producer, or Cameron, who is my manager, just to get their feelings on it."
‍
Her second EP, 'I Am Not A God,' which came two years after her first, centers around the idea of self-worth and the acceptance of one's humanity and imperfections. "If I have good intentions and my heart is pure, then whatever I do is enough," she stresses. "I don't have to be perfect."
‍
"I think because I'm always writing such personal songs, each of my bodies of work have become such a linear story of my life and of the things that I'm struggling with or discovering," she says.
‍
So, with more experience comes more music. Only four months after her last EP, vōx is back with a new song called 'Where Is She,' meant to be a play on not recognizing yourself.
‍
"It's like going through a big change and saying, 'Who is this person?' And it's a bit playful with the lyrics in that I'm saying, 'Where is she when she isn't in me,'" she describes. "I like that they could be interpreted in a few different ways."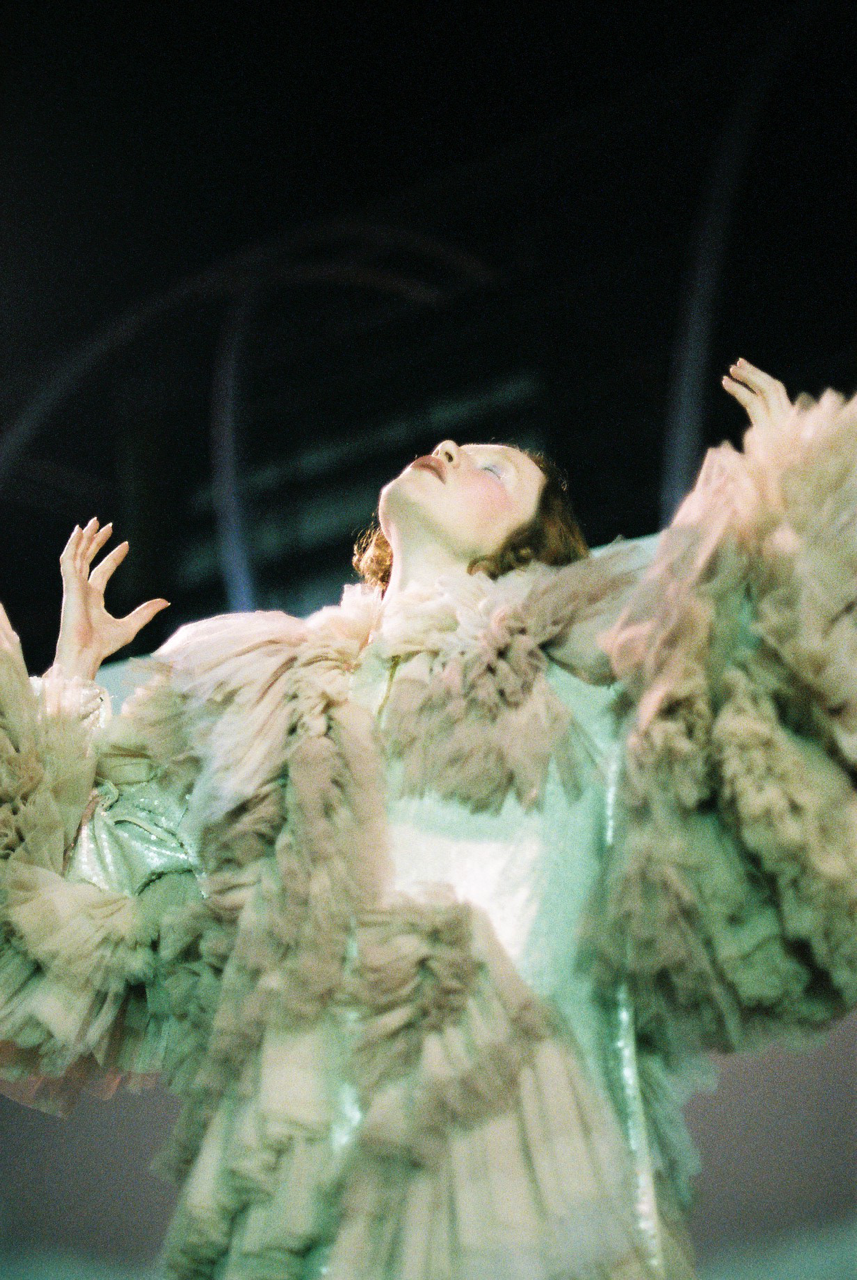 She co-produced the new track with a producer friend named Cubby, who she met online about five or six years ago. Ever since he remixed one of her songs, they have kept in touch and even met up a few times in person.
‍
"I'm so stoked to finally have a collab coming out with us," she emphasizes.
The new song was released as the first single off her upcoming EP, which is set to come out this year. She says this project truly manifests the growth and change she has gone through as a person and artist.
‍
"This project is something that I don't think I could've even imagined doing a few years before I started it, and I think that's really fascinating," she remarks.

Later this year and into next year, vōx is looking to play festivals and support other artists on tours. "I always want to play as many shows as possible," she states.
‍
Björk, FKA Twigs, Rina Sawayama, and Allie X are a few examples of artists that deeply inspire vōx, and that she would love to open for.
‍
"They're paving the way for the next round of performative artists," she expresses.